Pittsburgh MMA Inc. the oldest mixed martial arts company in the United States (since 1979) was recently featured in Fighters Only Magazine, the World"s leading mixed martial arts and lifestyle magazine.  The publication uncovers the story of CV Production"s Bill Viola and Frank Caliguri and the history of MMA in America dating back to 1979 in Pittsburgh in this months issue.  The first competition, Battle of the Tough Guys, made the front cover. "Tough Guy Contest The Real Beginning of MMA in America" Take a look.  The story is title:
"Mixed martial arts in the United States was not conceived by the Gracie

family and Art Davie in 1993, it actually began life 14 years earlier

in a Pennsylvanian diner. FO reveals the untold story of… MMA"s Forgotten Forefathers"
The magazine is available on newsstands now.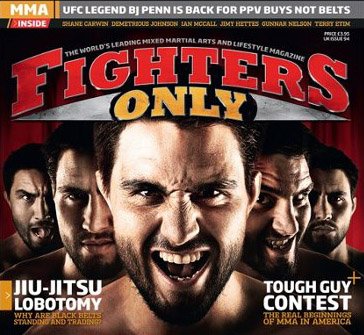 The Pittsburgh region 11Judging by the diverse horoscope, love horoscope scorpio is probably the sign which gives the widest variety of characters and traits to a researcher enthusiastic about astrology; both materialists and mystics, humanists and slaves of their own low passions, people of colossal intellect and individuals of unique stupidity can be born under this sign. is finally getting the respect it has earned over thirty years Dazu einfach die Golden Riviera germanonlinecasinos.com Software downloaden und mit den bereits bekannten Kontodaten einloggen. ago. A great article on the history of the sport online casino of MMA in the United States.
FYI:  Shortly after the mighty roar of UFC in the early 1990s, Caliguri and Viola attended a Golden Gloves boxing show at Monzo's Palace Inn in Monroeville, PA. Famed Pittsburgh boxing promoter Jimmy Cvetic affectionately recognized them in the audience and introduced them as the "Godfather's of MMA." It"s a nickname that stuck, as the duo organized the first organized, structured, mainstream MMA fights in the countries history.